Structured

Details Matter
Superb Details

Cool hardware
Some of our Favorite things.....
Designs & Durability
Each handbag design for Rocco & Dante is unique and a bit whimsical, but timeless enough to be worn year after year. Each bag is road tested and designed to be functional for everyday life. From the gauge of the D rings to the quality of the zippers, no detail goes unchecked. The hardware on the bags is custom made and often sourced in Italy. Our bags and accessories are designed to last years, not just one season, which in the current fast fashion climate is rare.  We are proud to part of the slow fashion movement! 
Shop!
About Rocco & Dante
About Us
Rocco & Dante handbags are designed by Tara Sauvage. The brand is named after her two pugs Rocco and Dante. Each bag is designed with exclusive Italian leather and high end metal fittings. The bags are durable and built to last.
Tara Sauvage has been in the fashion industry her entire career and holds an MBA in International Business from the University of San Diego. She has designed and manufactured handbags and accessories for brands all over the world. She has spent time living in Thailand and travelling all over Asia and South East Asia for work and to learn new cultures. Tara lives in San Diego with her family and pug, Jolene.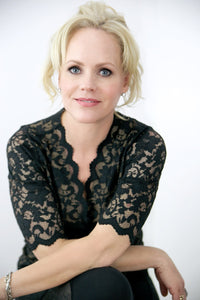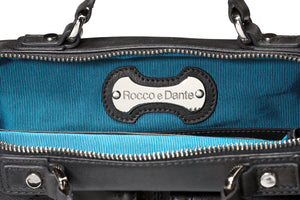 Giving Back
Rocco & Dante is focused on creating beautiful products and giving back to our community. Rocco & Dante is proud to support the San Diego Pug Rescue with a portion of our net proceeds. For more information go to www.pugsandiego.com